Hello everybody.  Hope everyone had a fantastic season.  It's hard to believe Labor Day is just a few days away already.
By popular demand, we will be carrying Roller Beads for tying flies.  They are located in the Bullet Heads & Tubing section of the store.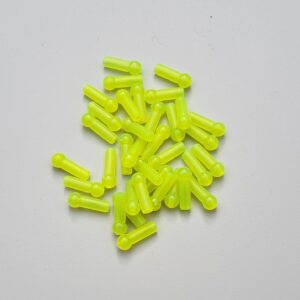 We are also now carrying UV thread for tying.  This is strong thread and is supplied on bobbins.  The colors are available individually or in a multi pack.  There are seven UV colors and also Glow.
Keep checking back.  We have more new products that will be listed soon.
Deb